Nothing is better than an invigorating shower. And clean clothes, straight from the dryer.
Clean toilets and showers. That is the foundation of a good campsite. Every hour of the day.
Shower around the corner
At the camping fields, centrally located between the motorhome and caravan sites, and of course on the central square. We have several buildings on site. There is always a toilet and shower close by. Opened the entire year. Of course there are also adapted facilities for guests with a physical disability. (In winter, it is possible that these adapted facilities are temporarily closed during your visit.)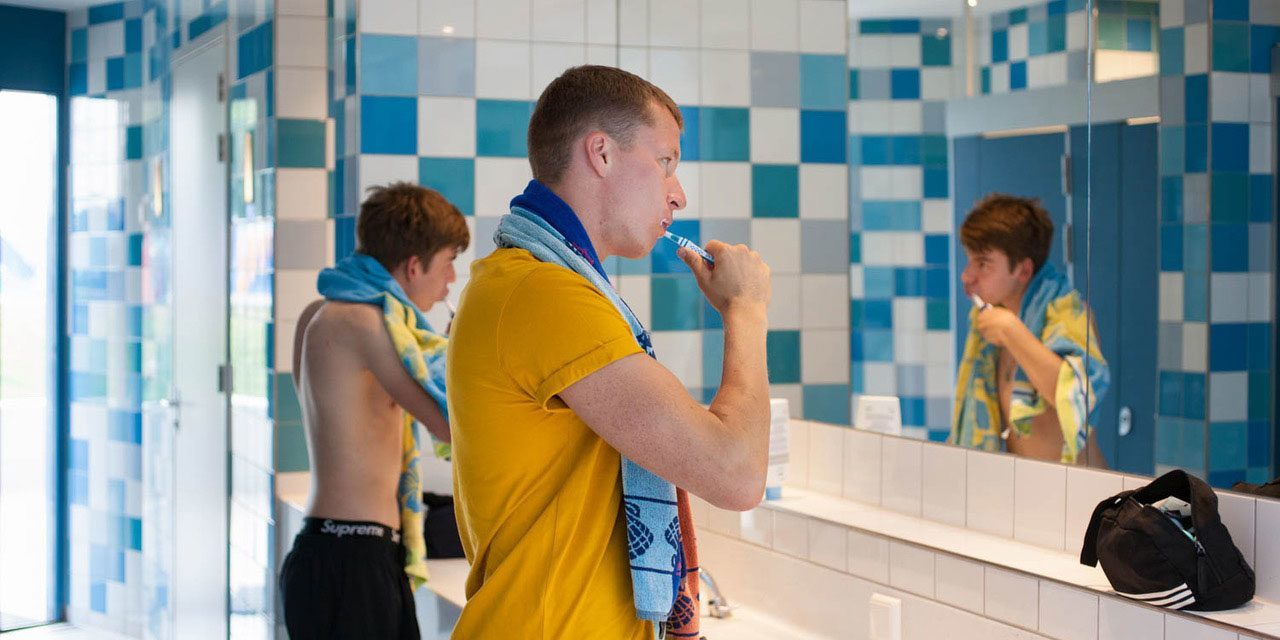 Modern and sustainable. You don't ever have to wait for a shower!
We have built a beautiful new toilet building that is modern and sustainable with more toilets and showers so you'll never have to wait to shower.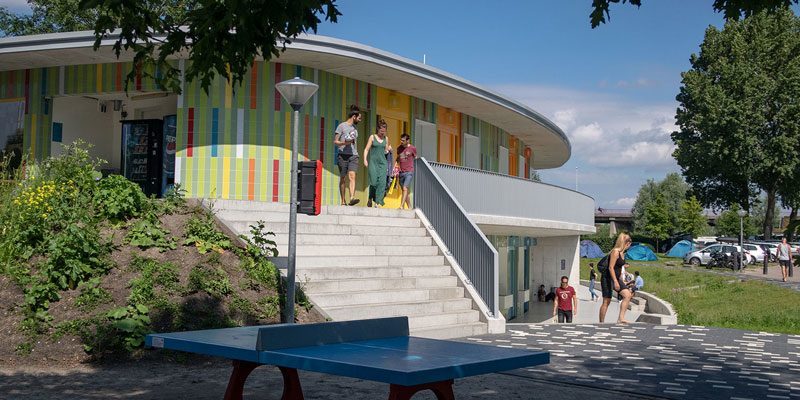 Let the washing machine spin
Have you collected a pile of dirty laundry? Take our washingmachines and dryers for a spin. Our self service laundrette is open day and night.