You're surrounded by many colourful tents. The guests are just as diversified. French, German, English, Italian: people are enjoying their holiday in many languages here. Find a beautiful spot on one of our pleasant camping fields.
There are different camping fields, so there's always a possibility for you. Whether you're coming with a large or small tent, you'll certainly find a suitable pitch on one of our fields. For example, walk to our central field, near all our facilities and - quite important - near the barbecue area. The field a little further is just as nice and offers a view of the IJmeer.
During our highseason days the car park might fill up sooner than our tentfields. Within walking distance you can park your car on the P&R at the Zuiderzeeweg.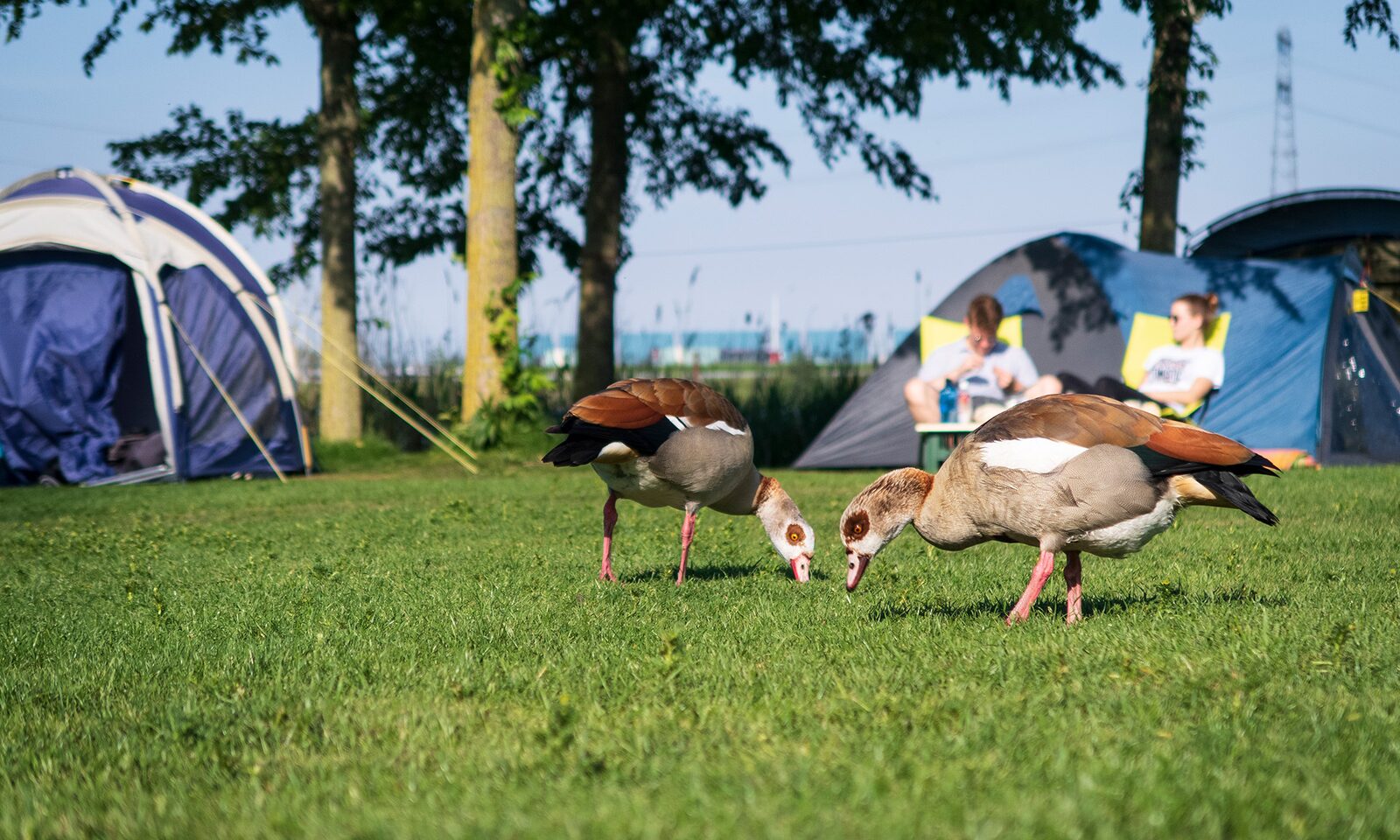 Extra facilities
Open kitchen
Herb garden
Barbecue area
Free Wi-Fi
Free charging of phones and laptops

---

Particulars

Tent pitches for your own tent (no tent rental)
Car near the field or in the car park
Dogs and smoking allowed
Tents and camping equipment for sale in our shop
Accommodation
Three camping fields for tents
1 tentspot is for one tent maximum size of 200 x 300cm including one person, larger tents pay a surcharge per tent
No reservations
Come by or call us!